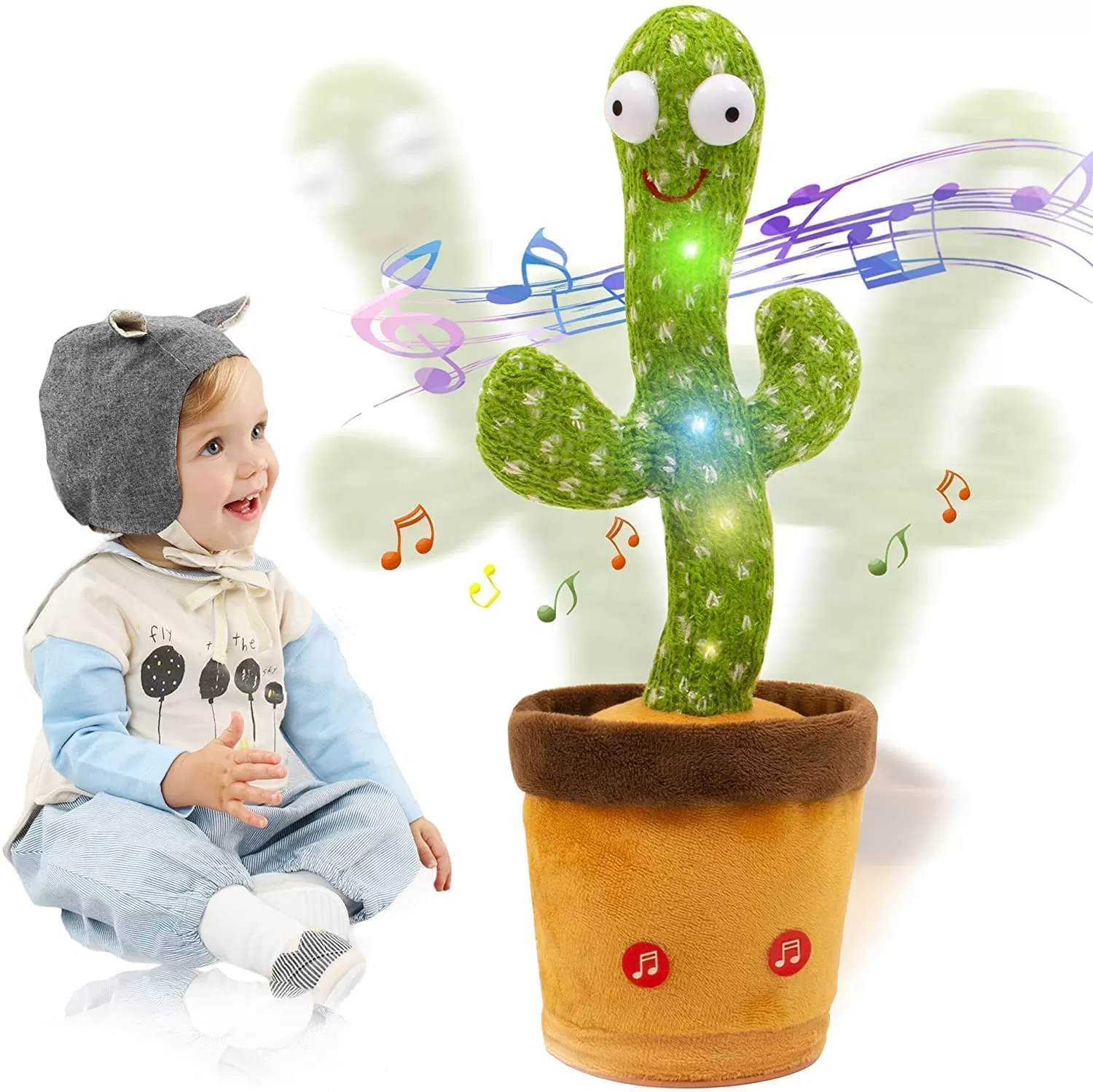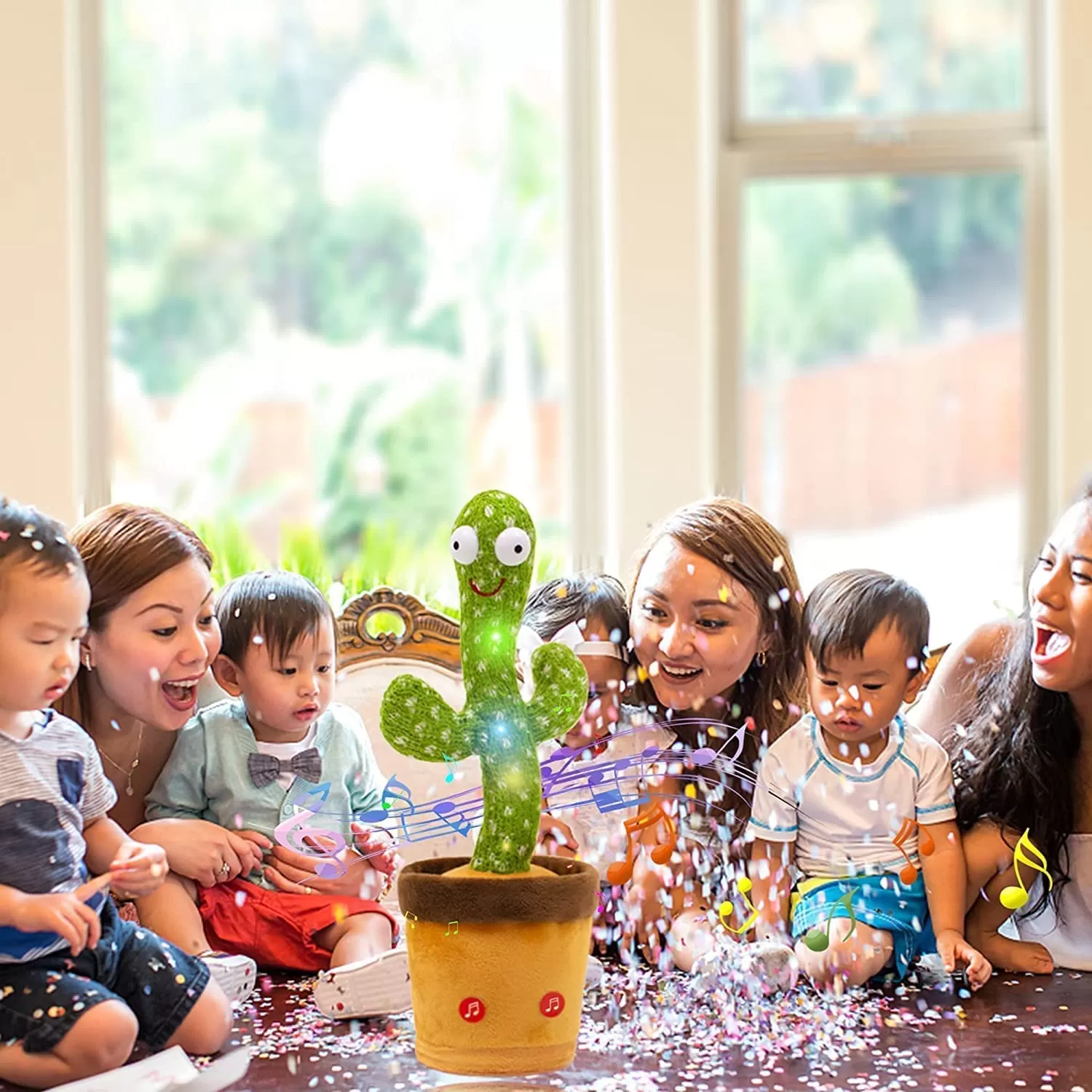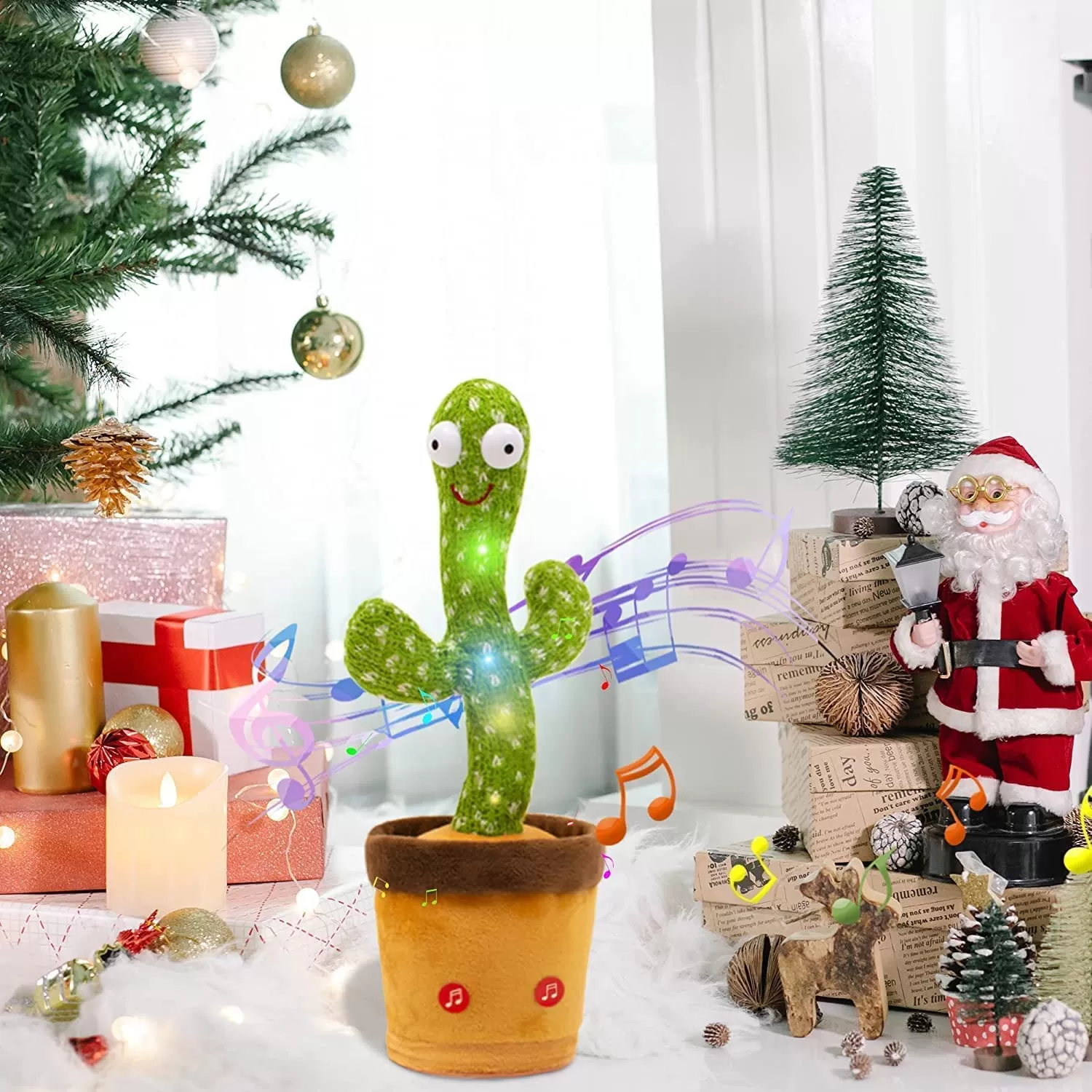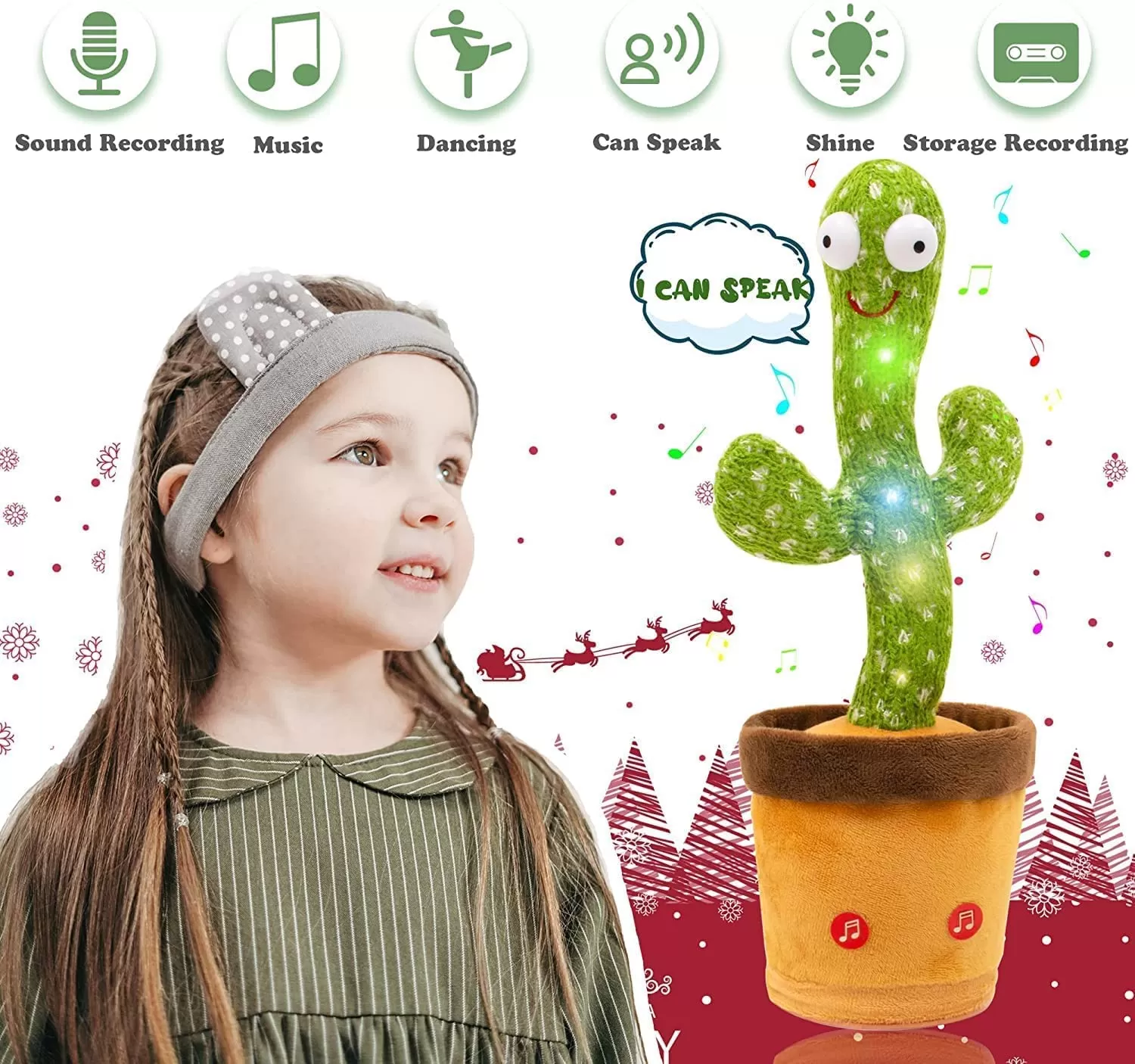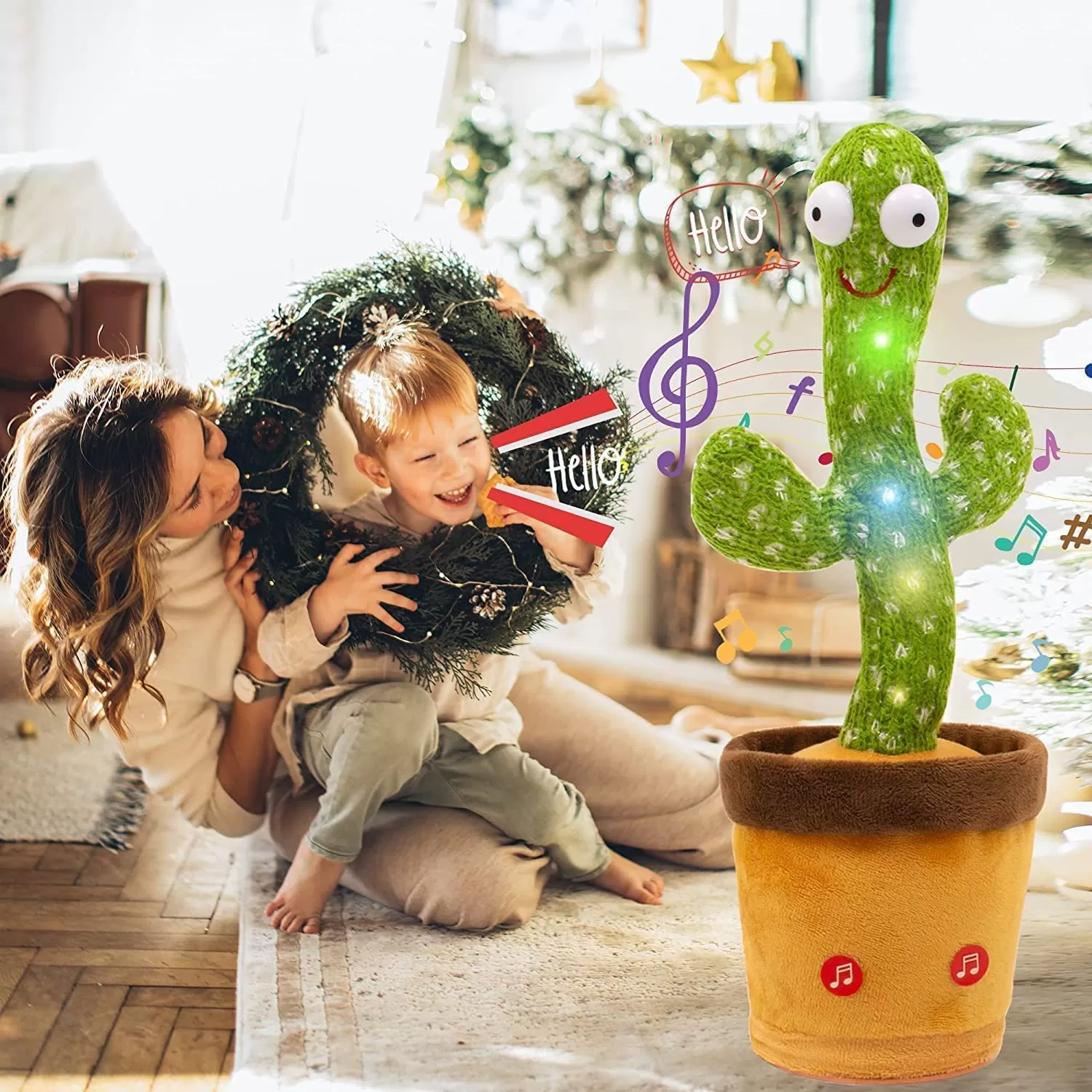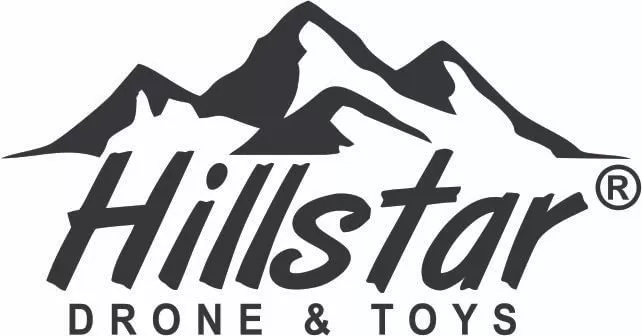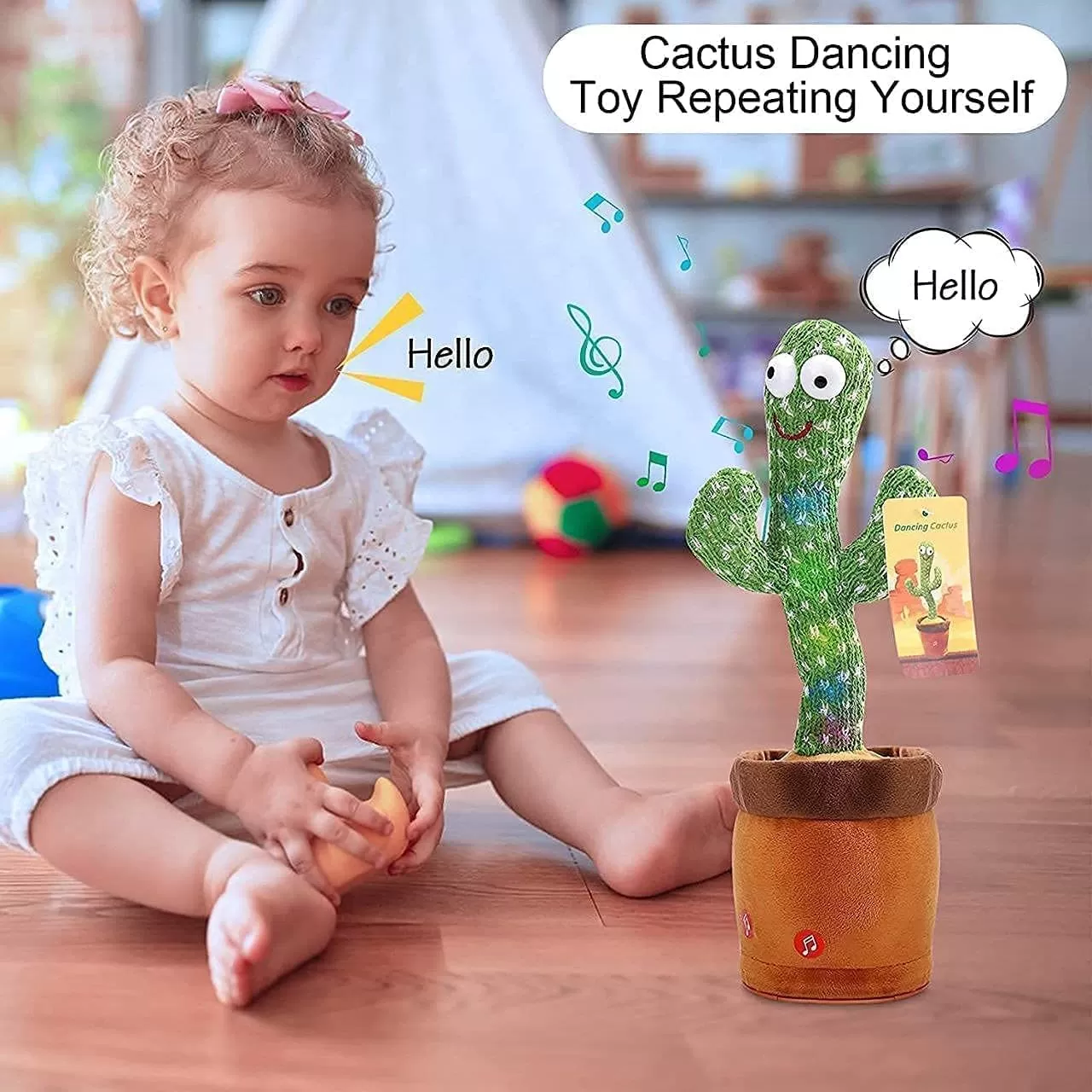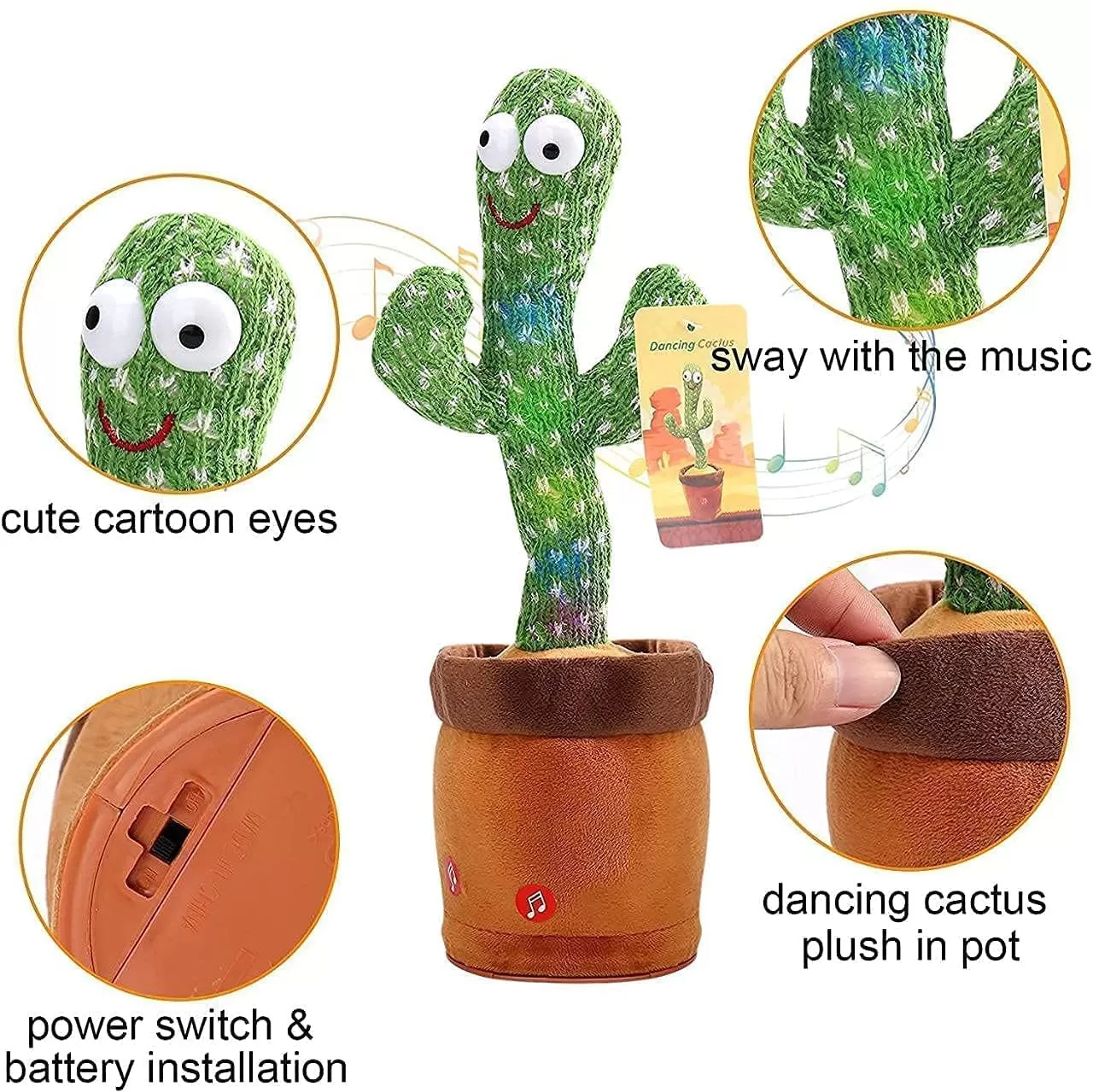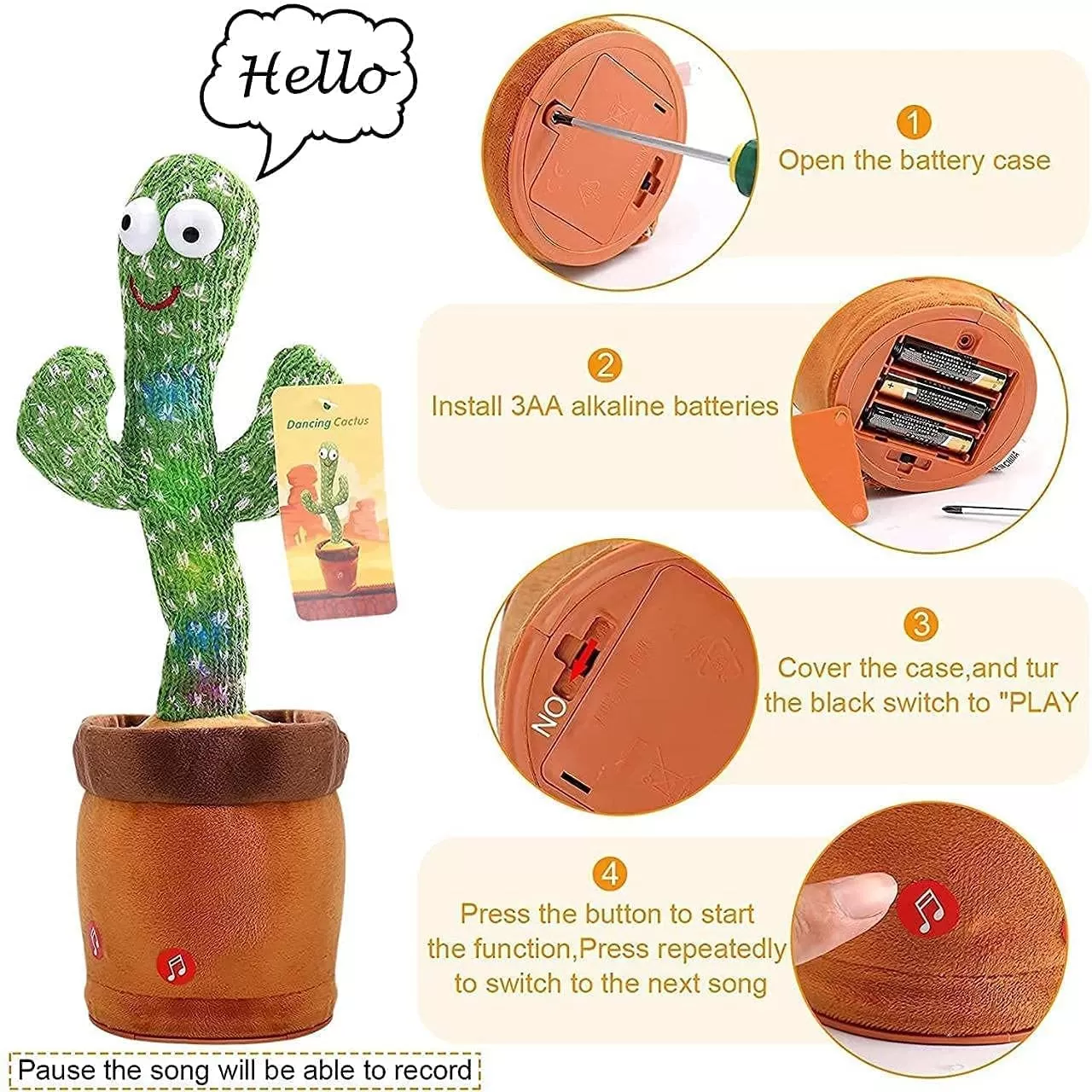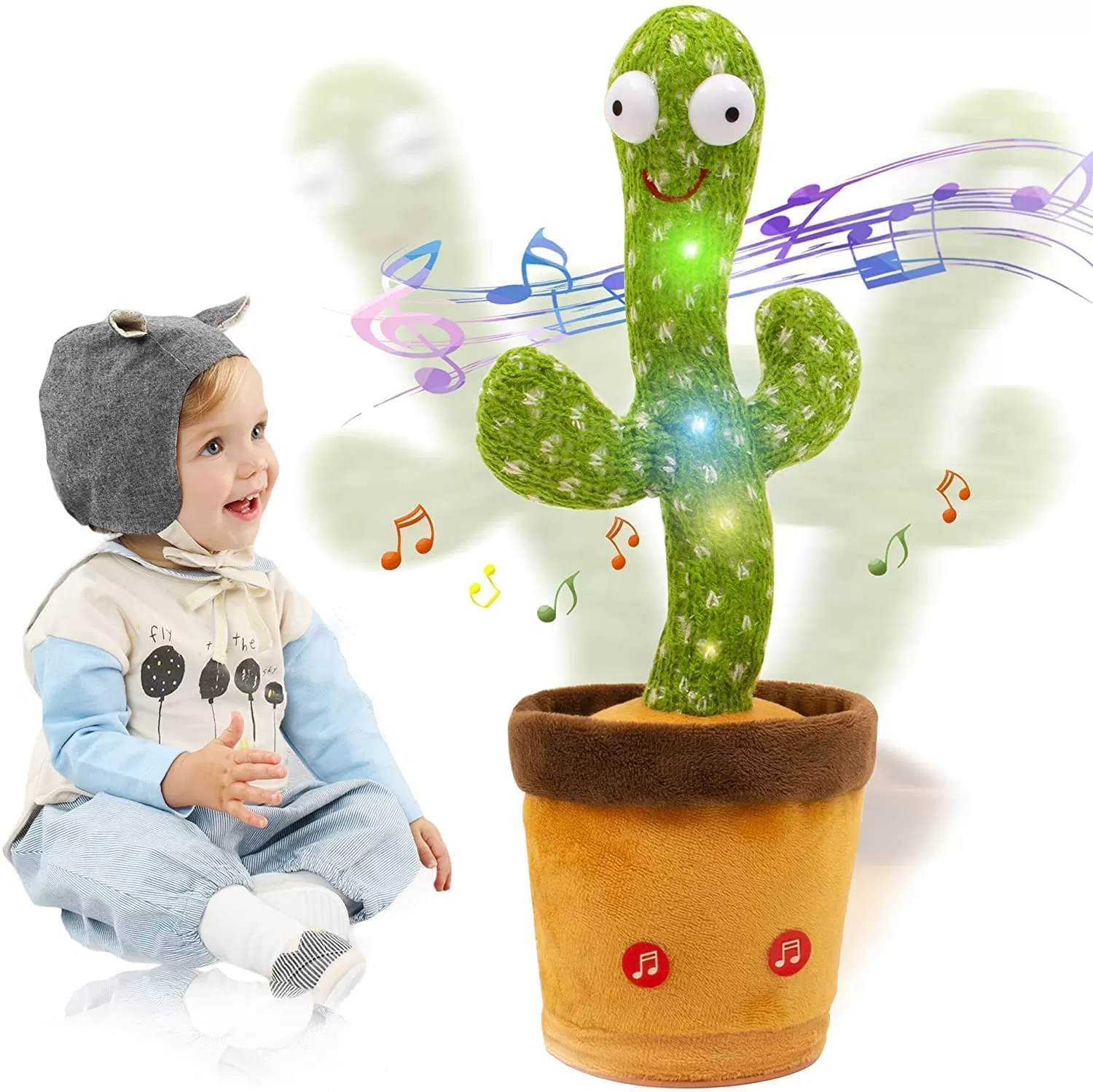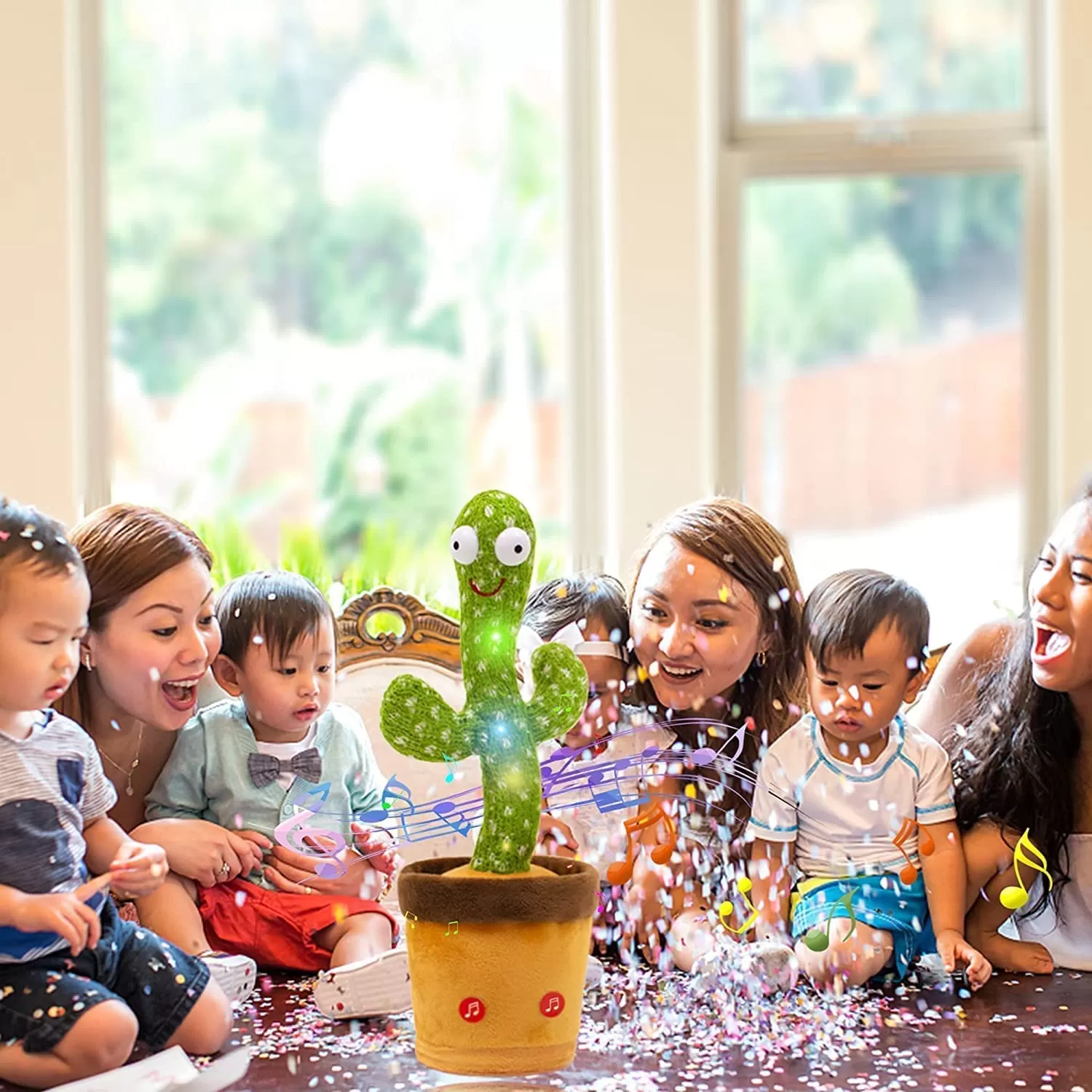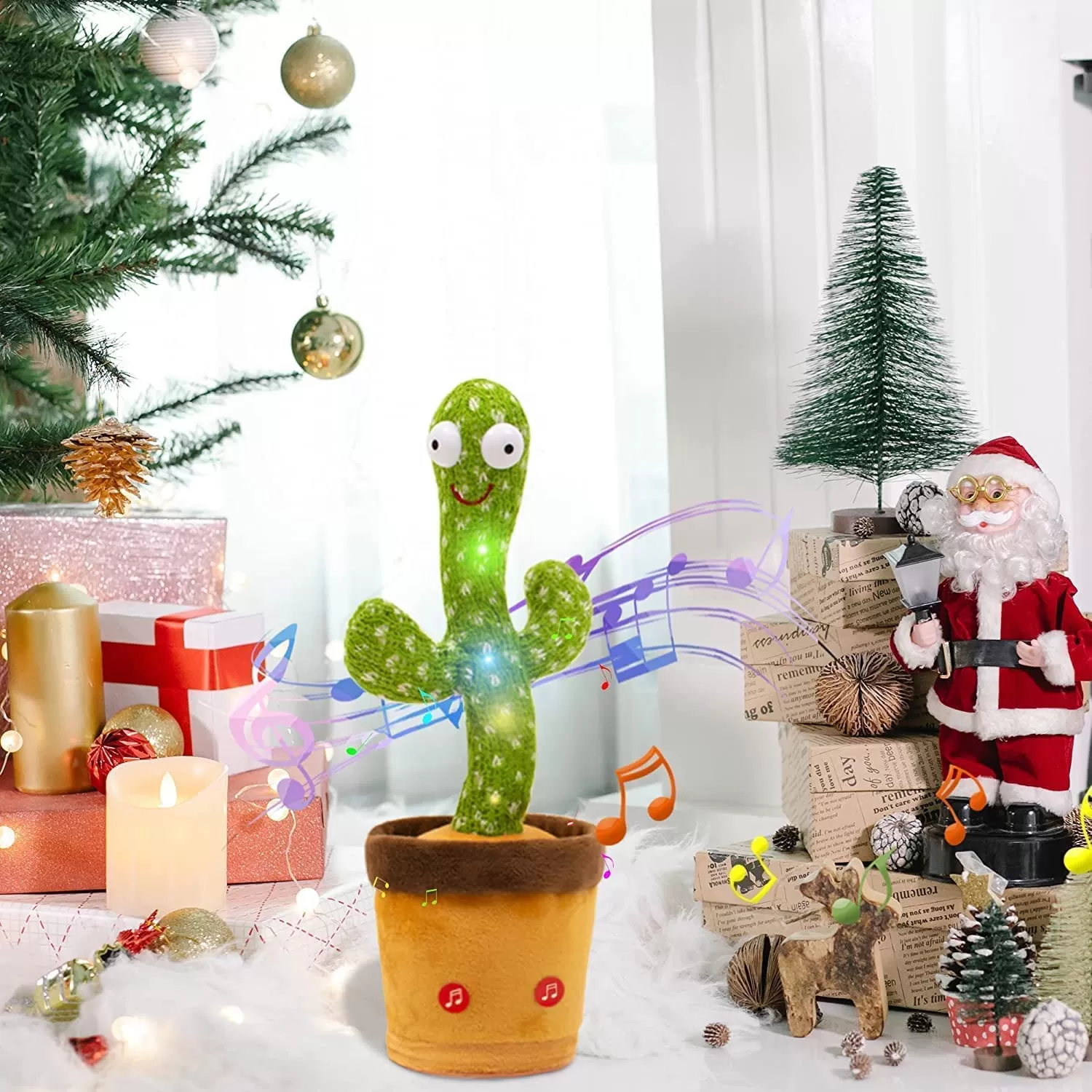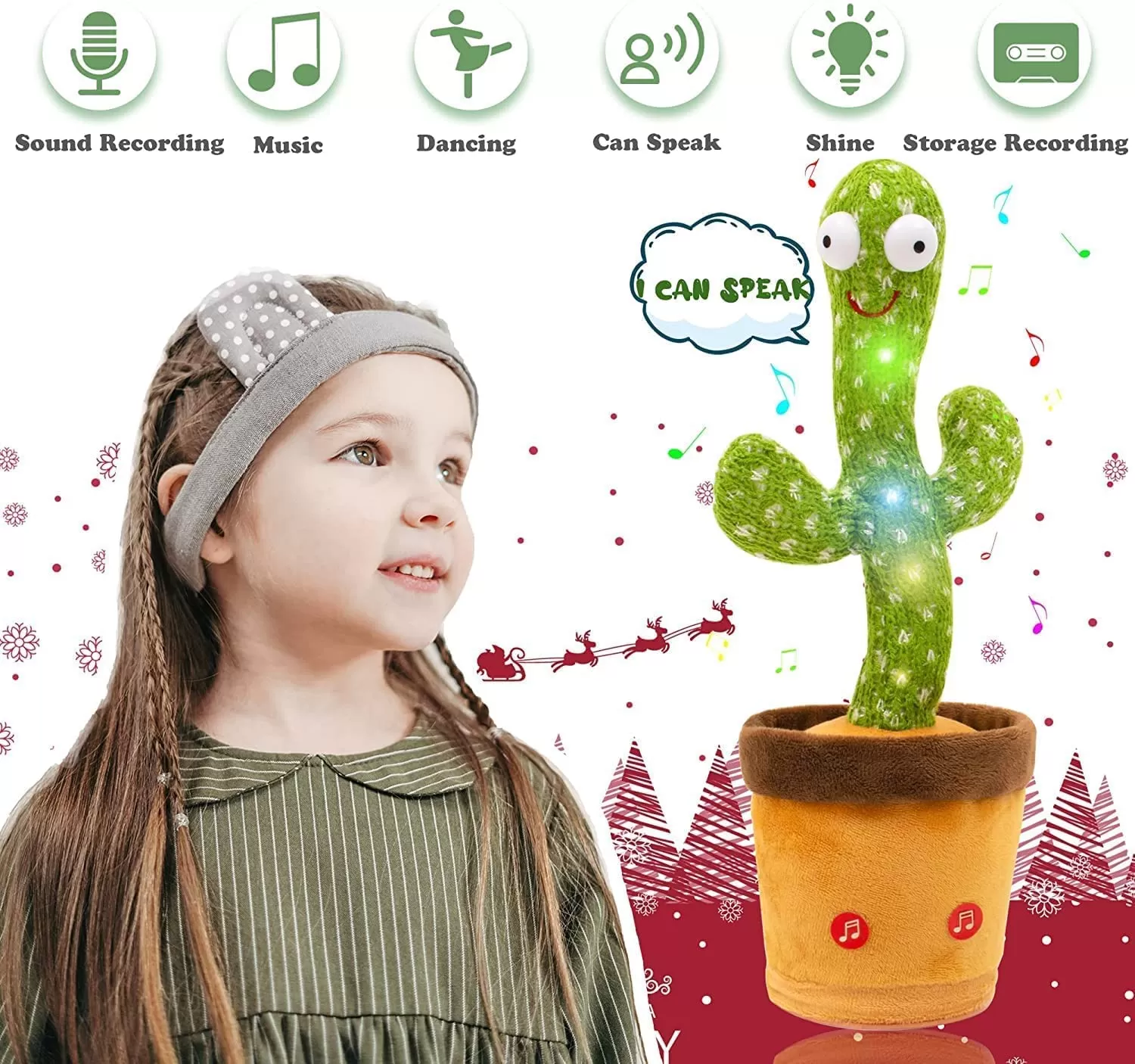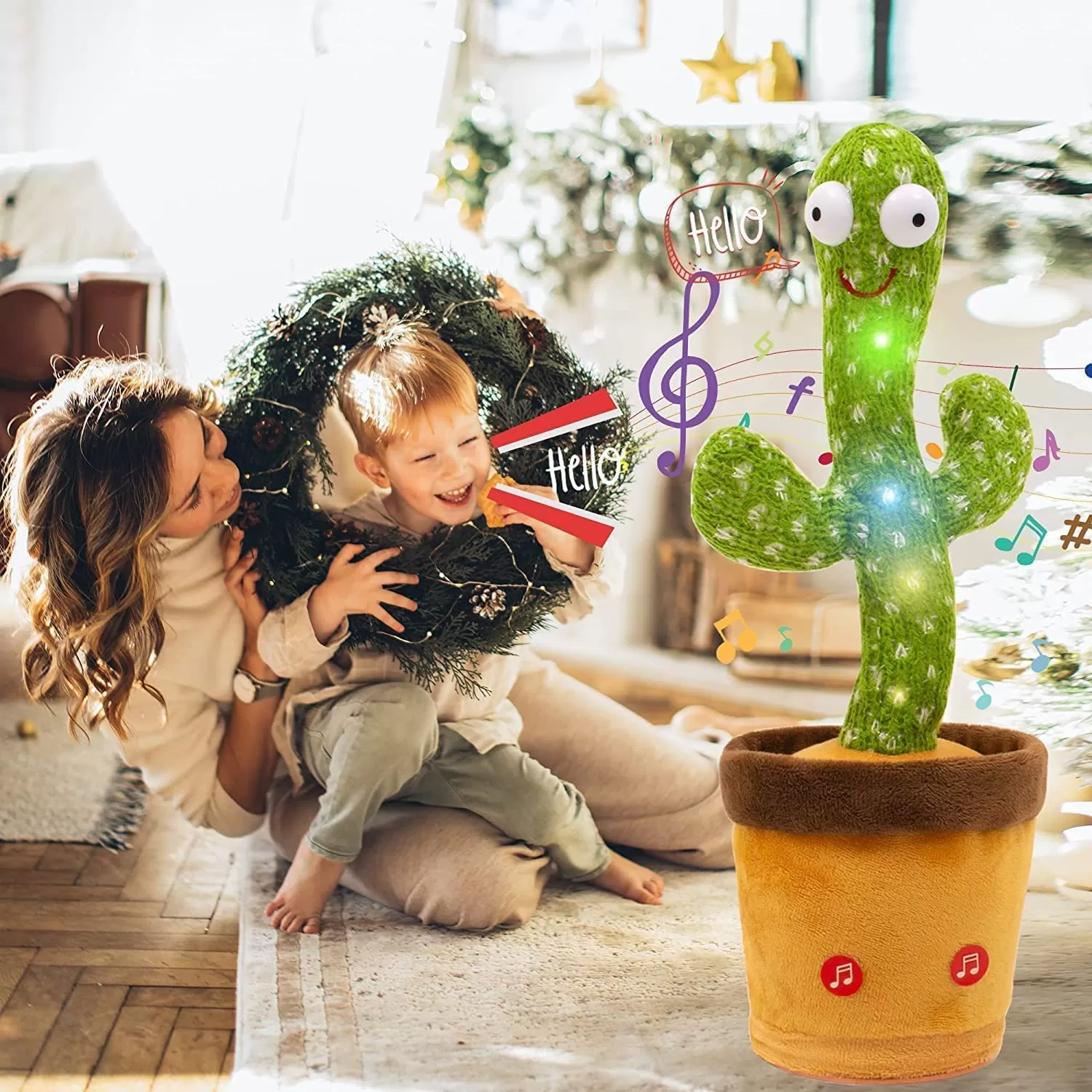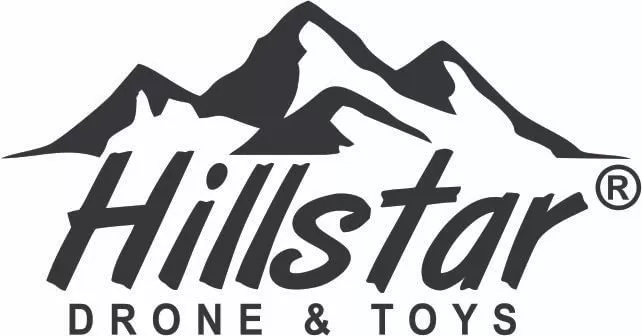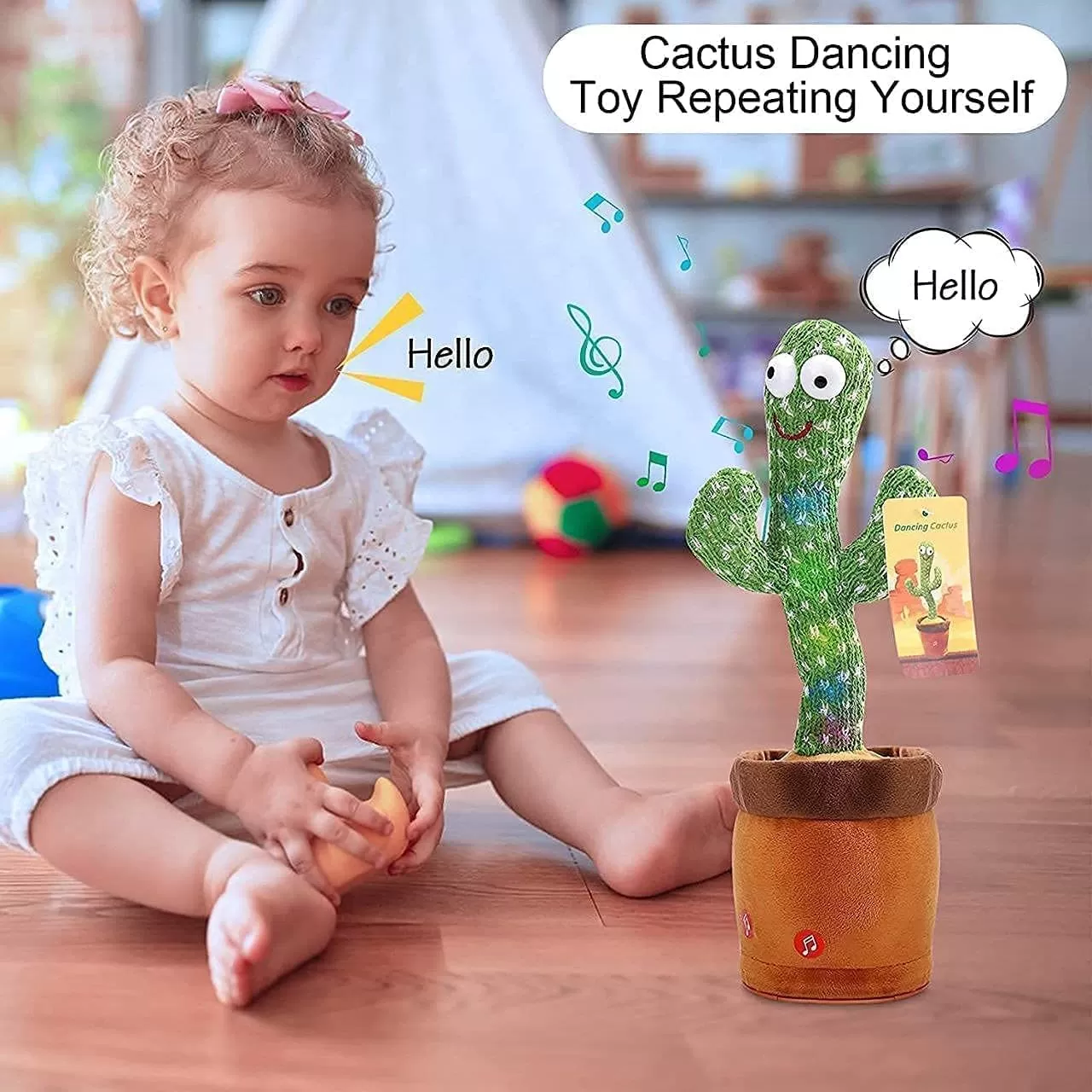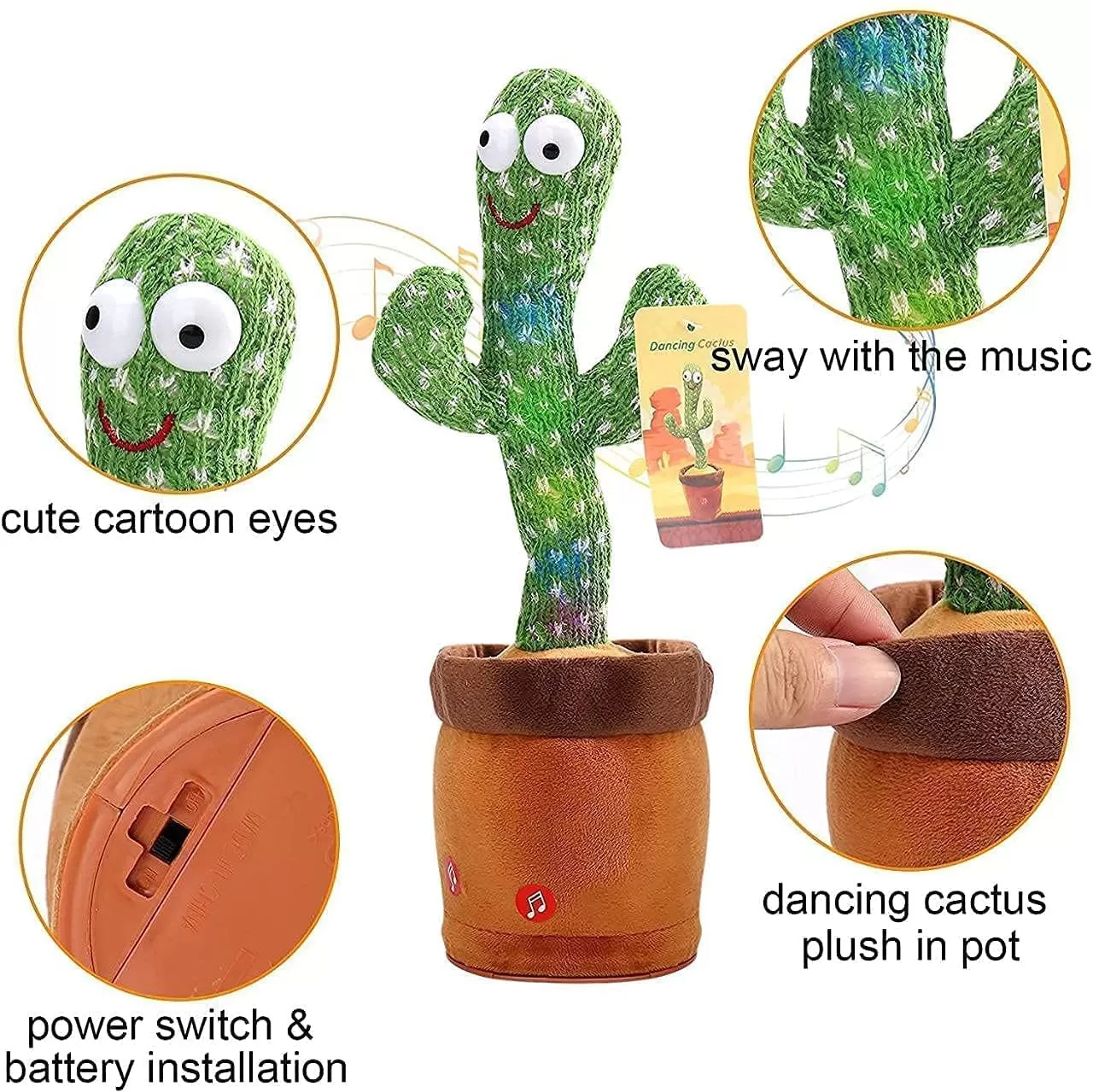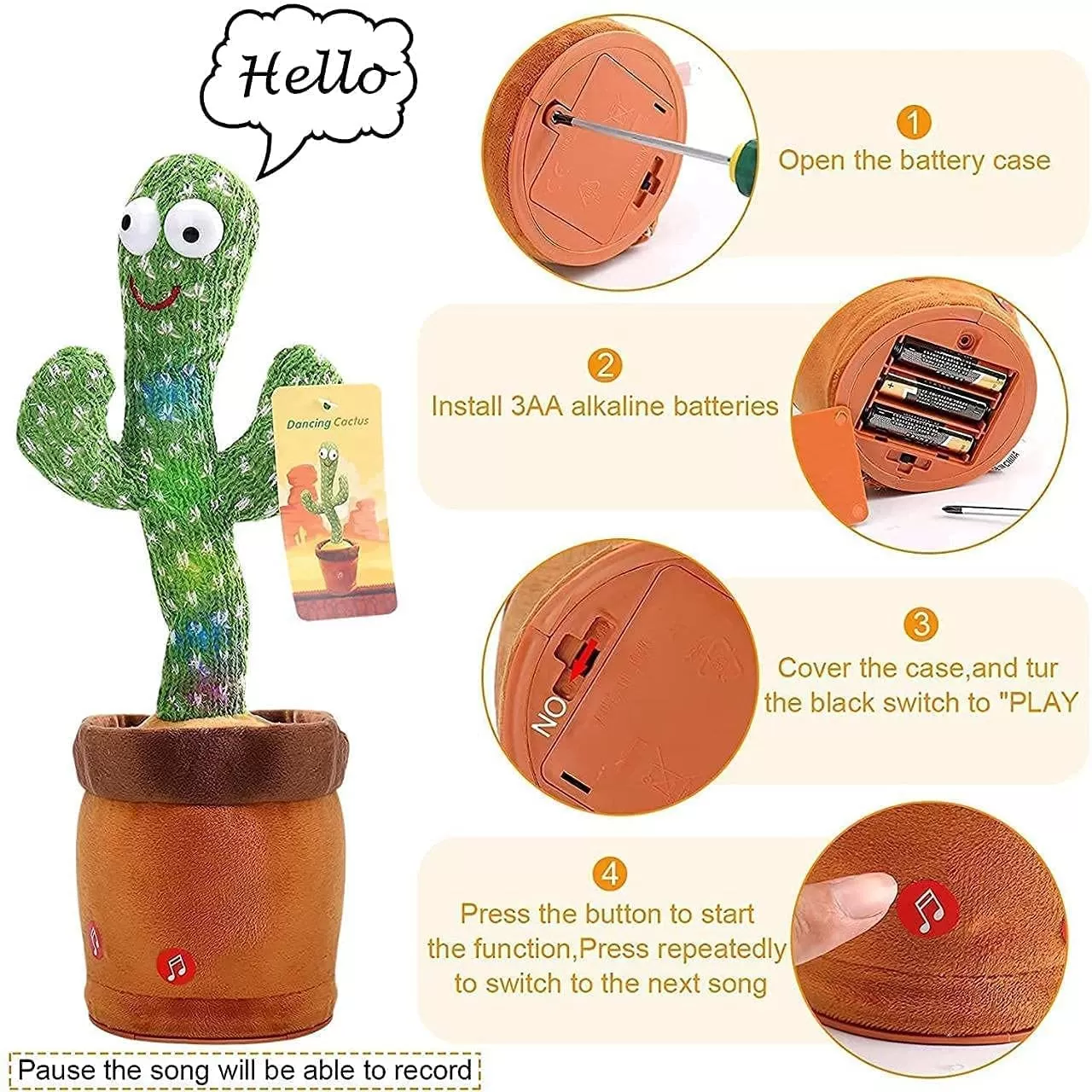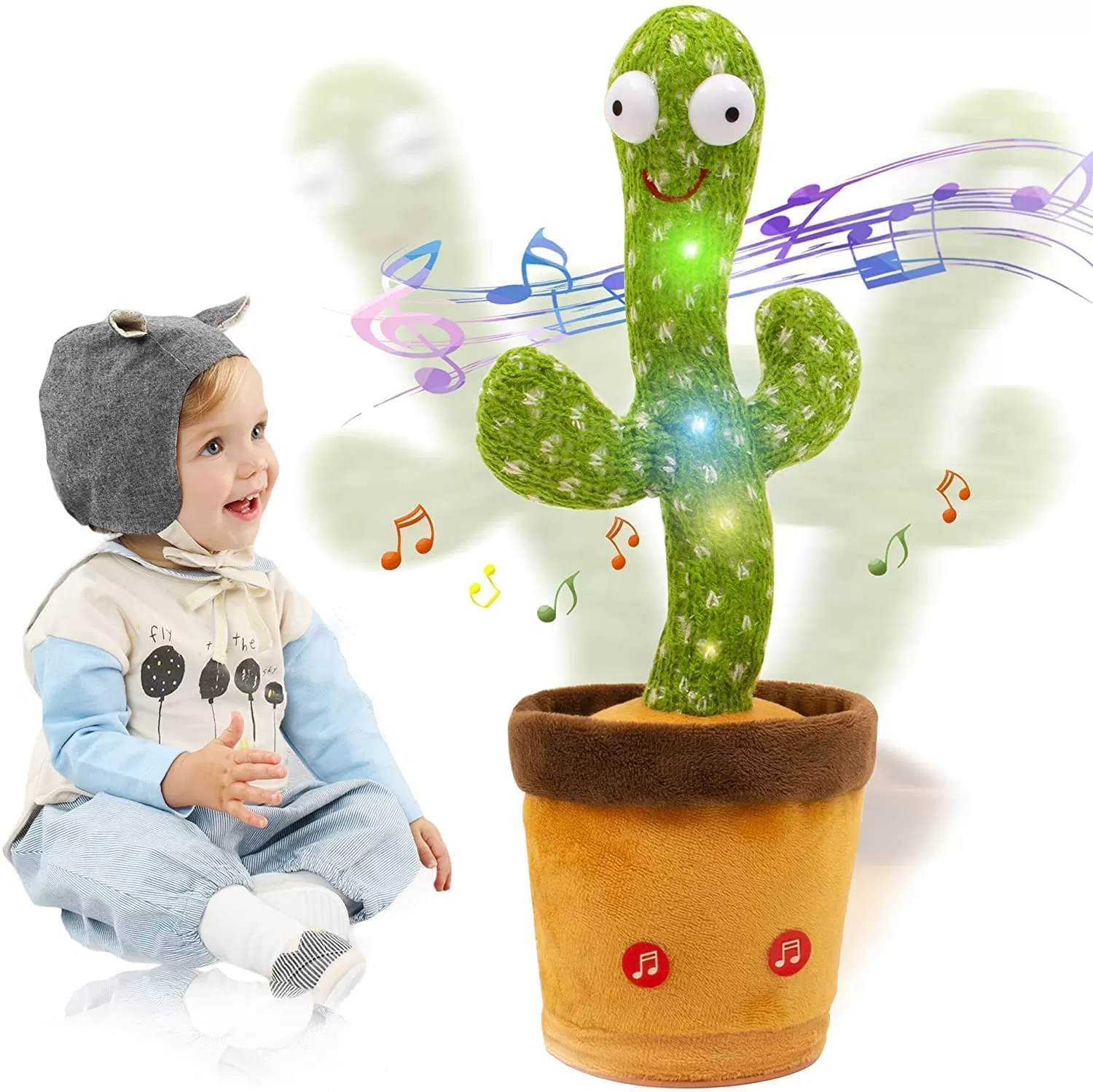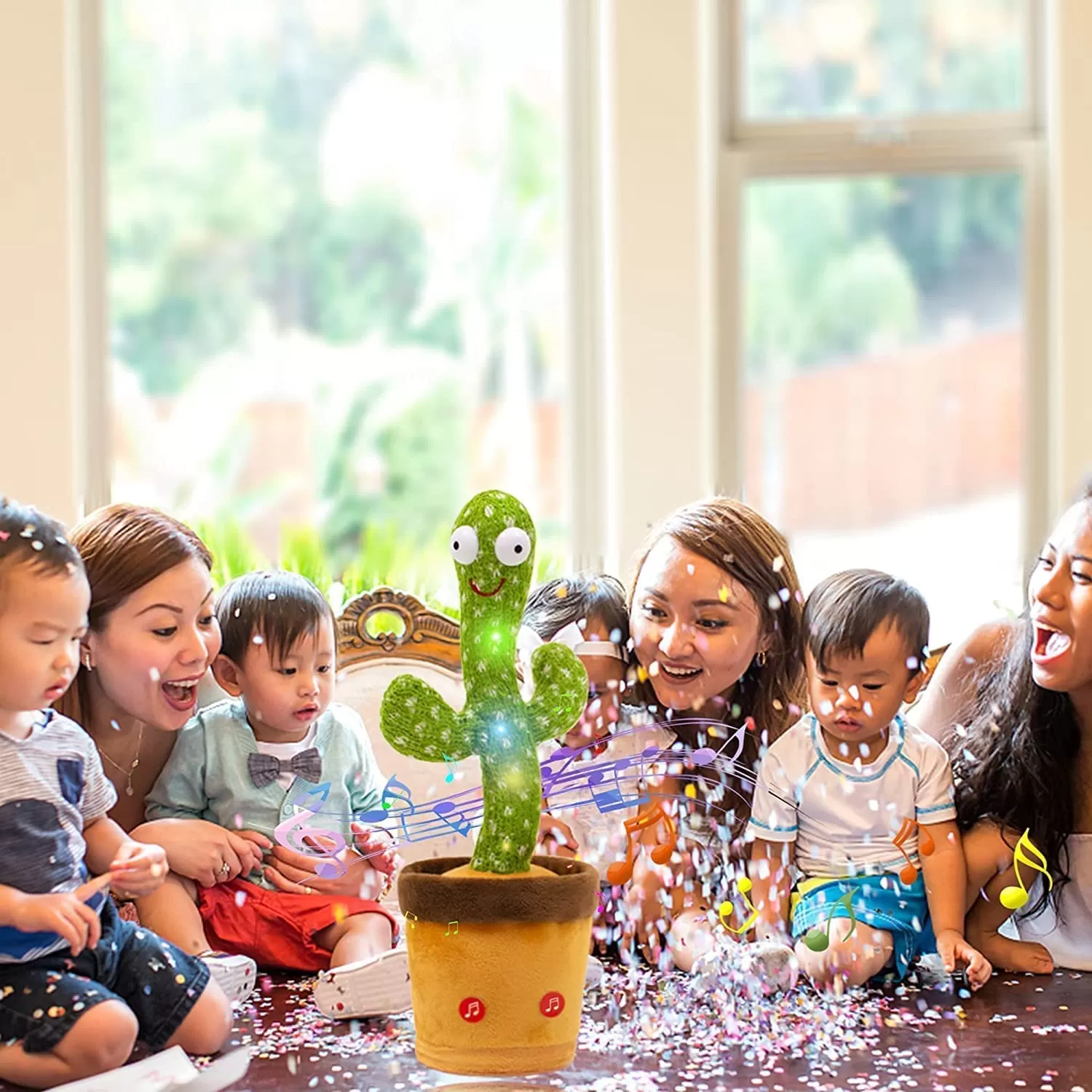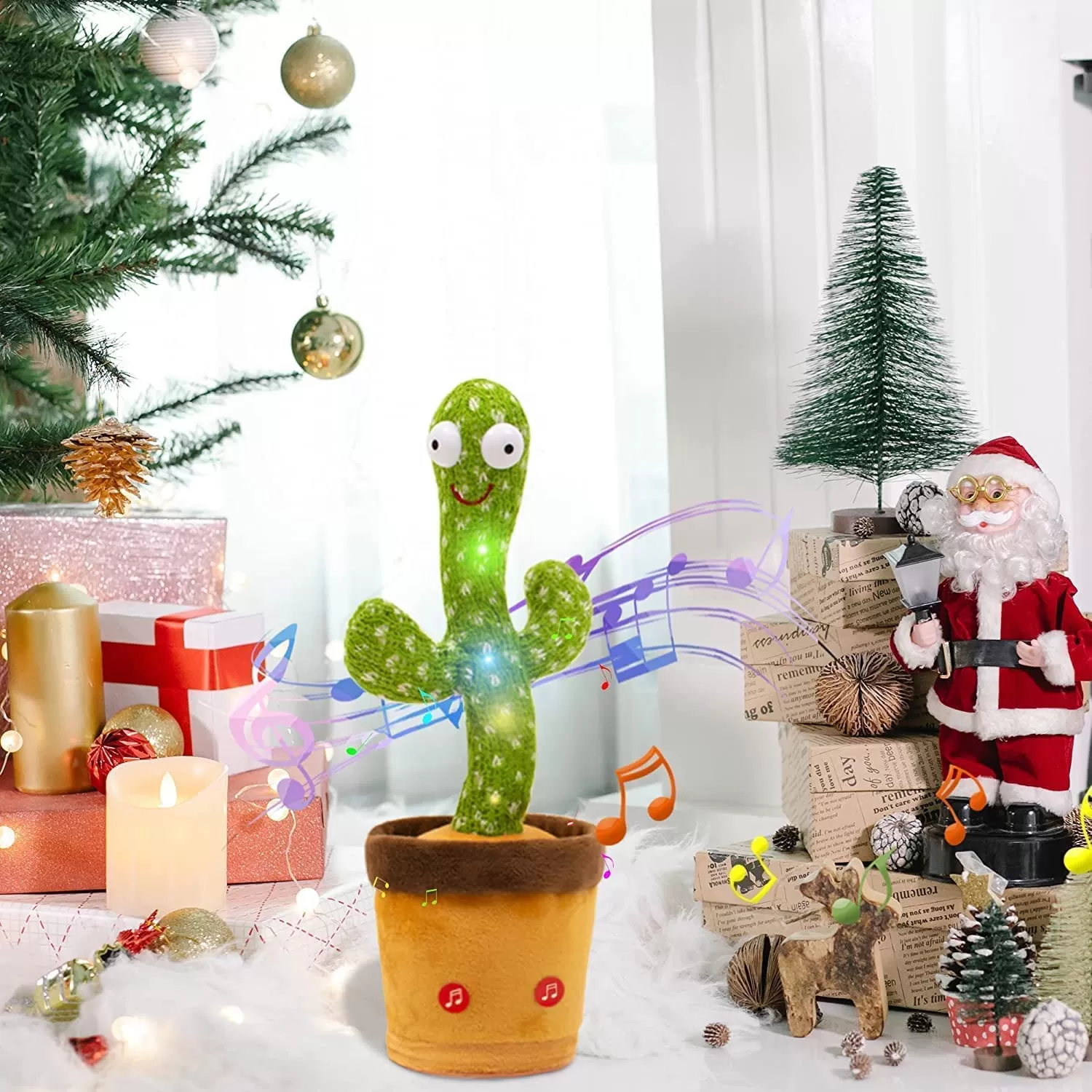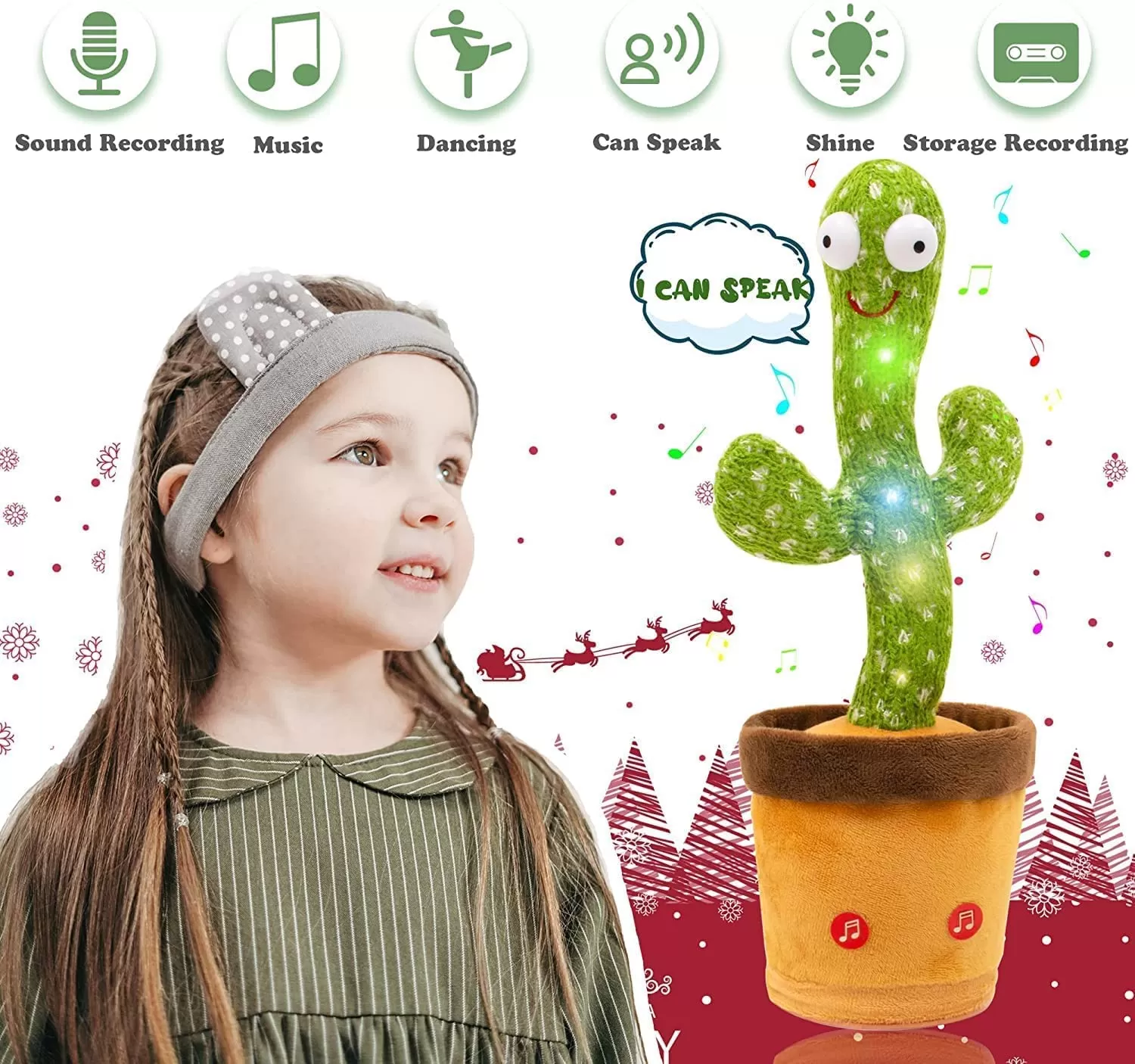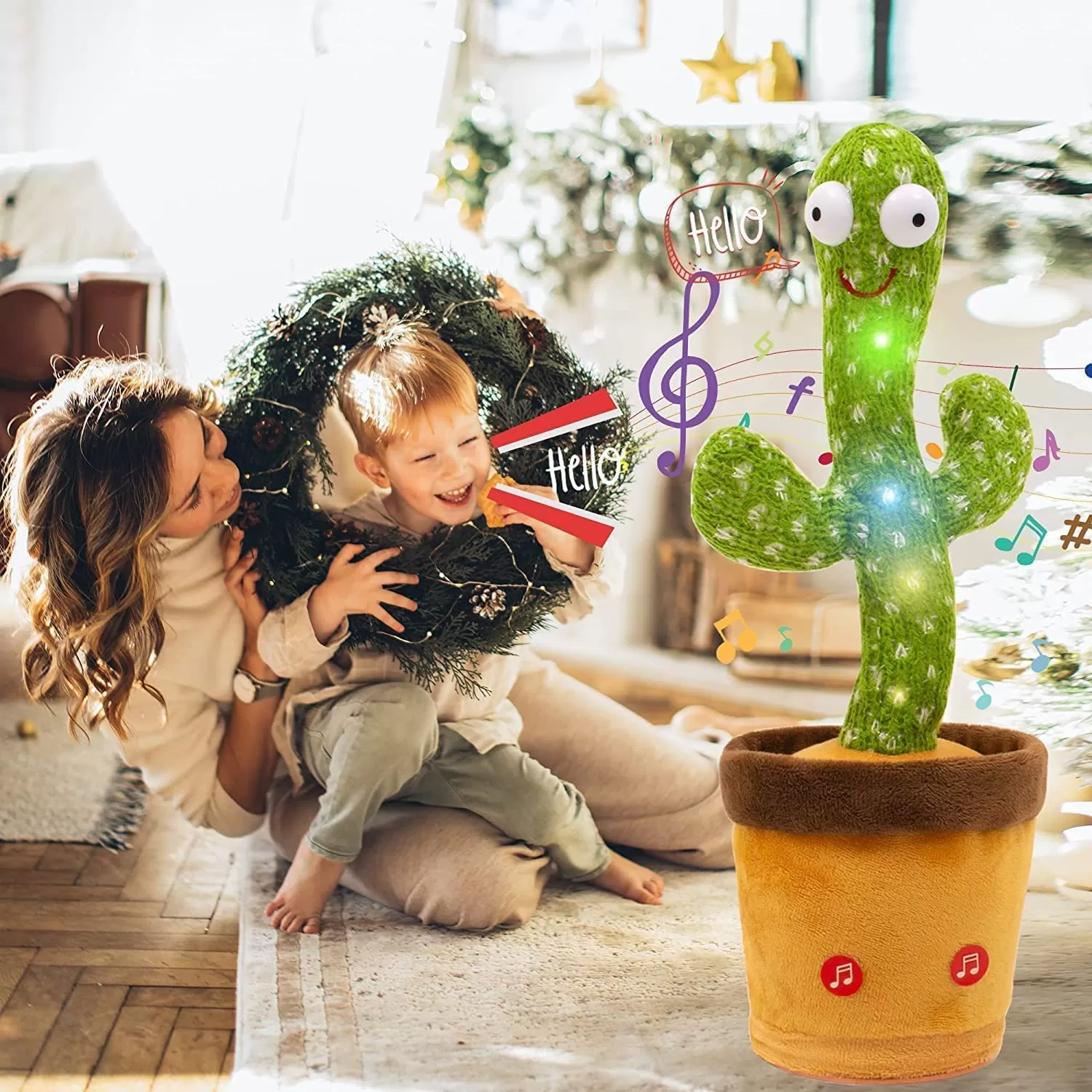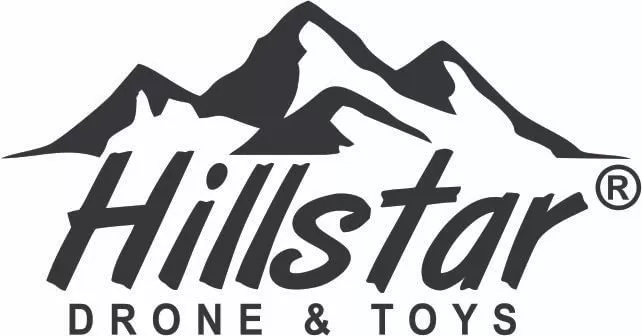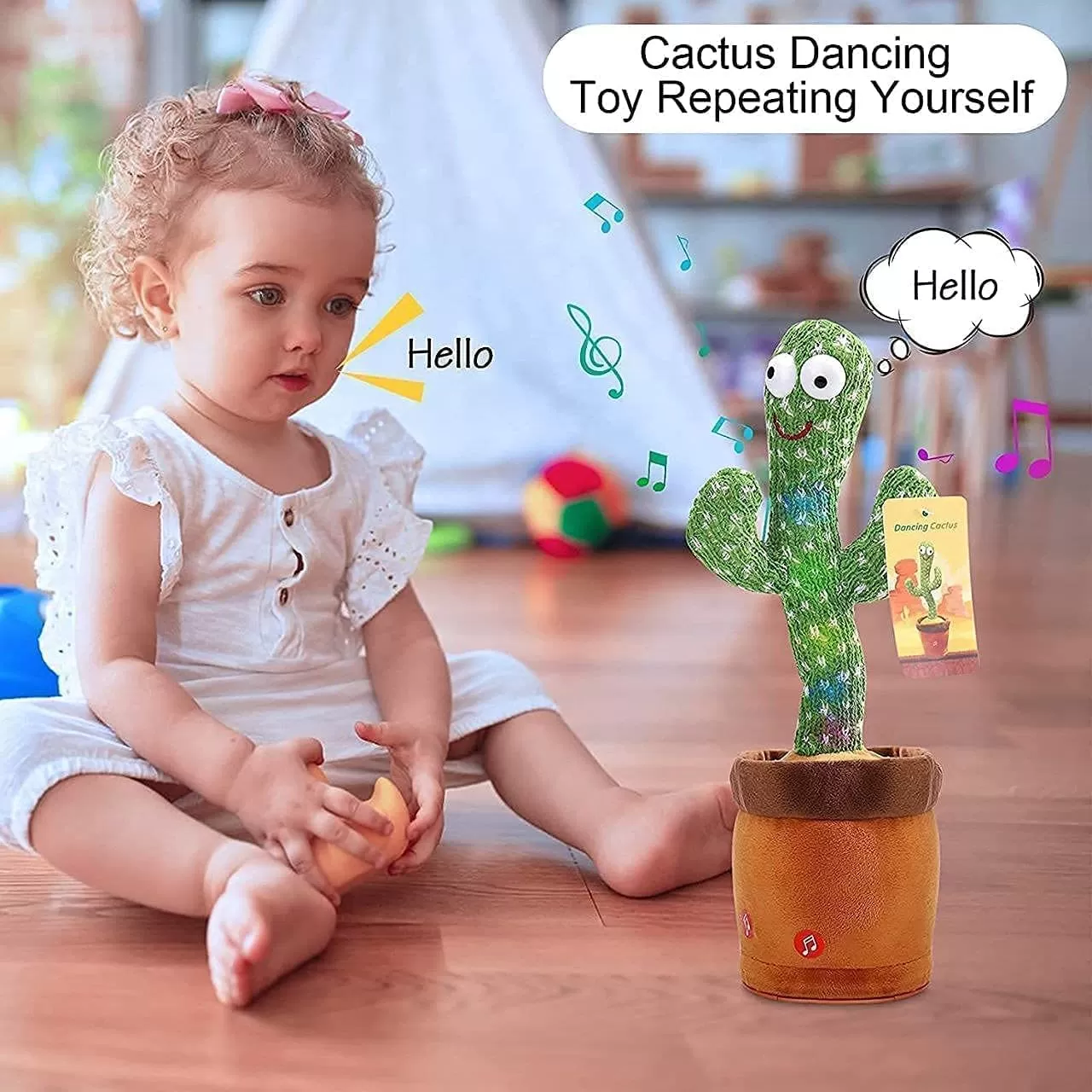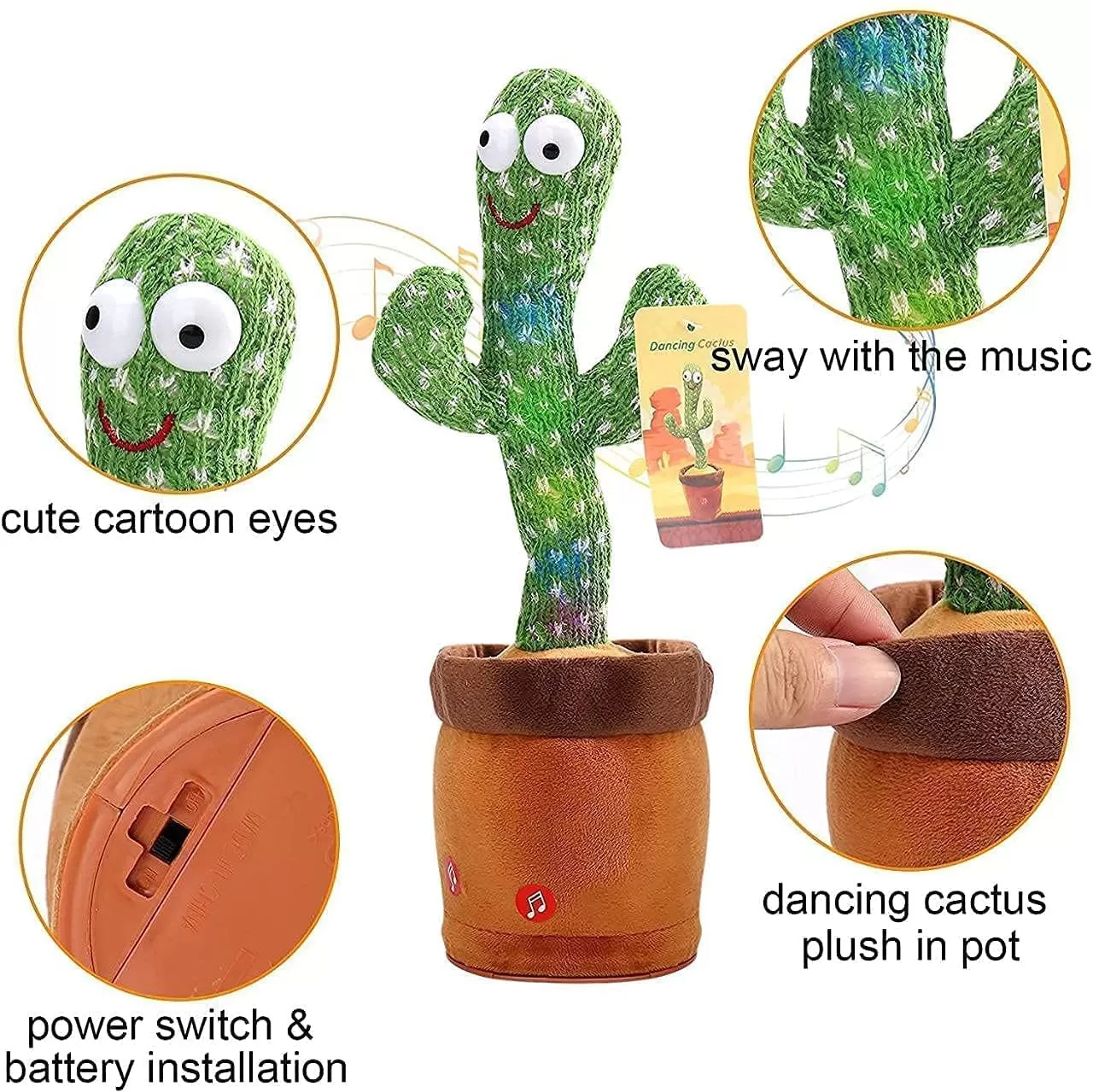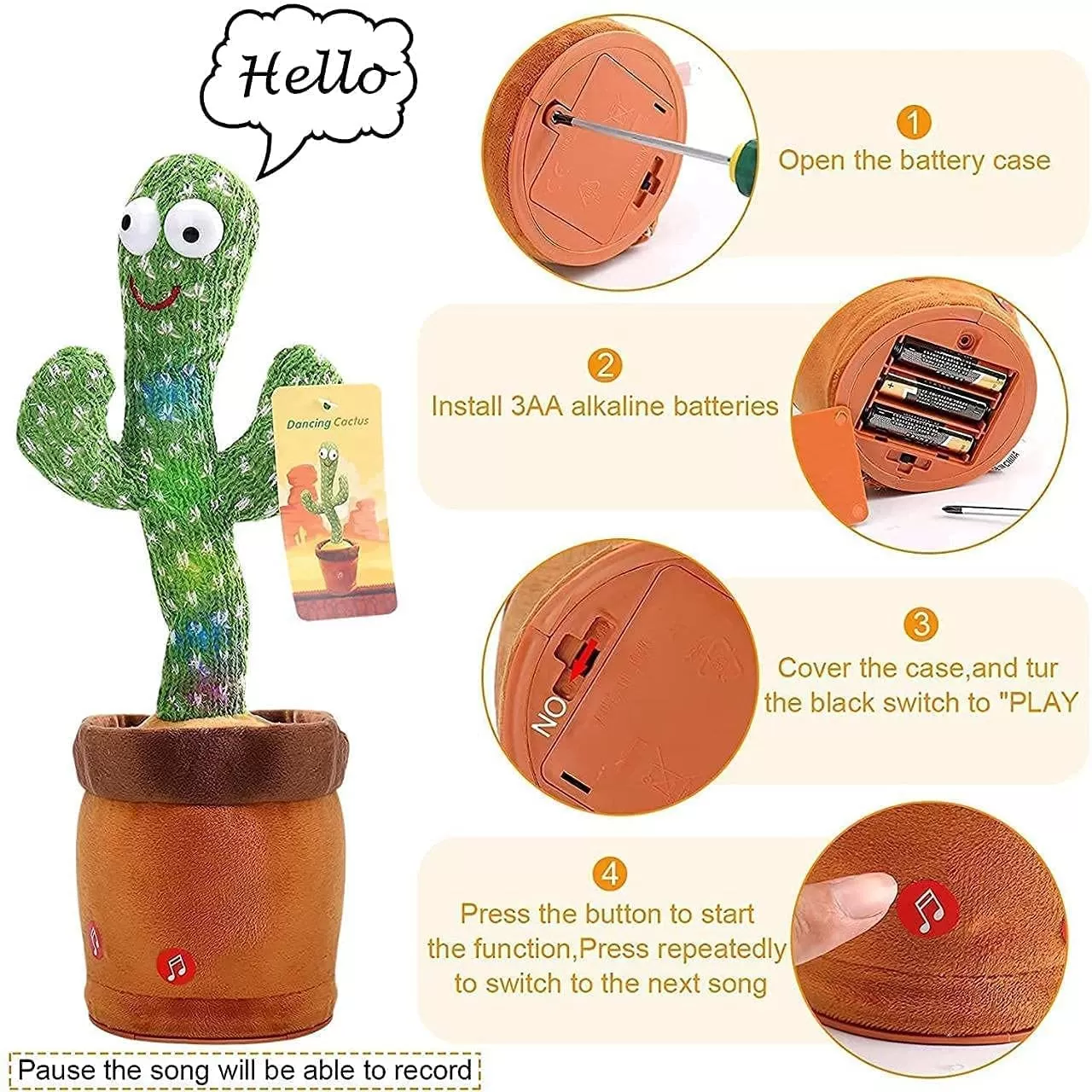 Funny Education Toys for Babies Children Playing HILLSTAR Dancing Cactus Talking Toy, Cactus Plush Rechargeable Toy, Wriggle & Singing Recording Repeat What You Say , Home Decorate (Cactus Toy)
₹ 579.00 ₹3,999
Upgraded Version: Upgraded Funny Dancing Cactus Repeats What You Say. It will Record, Repeat ,Talk, Glow, Wiggle, Mimick, Dance & Sing .There are 120 songs in many language it can sing. It can record what you say and repeat your words and swing its body with music rhythm. It will twist his body and glows when singing. This cactus toy can repeat your words, and the internally self-contained LED lights make it glowing,and also has a recording function.This dancing cactus toy can't adjust volume

 High-quality Material:This product uses non-toxic and harmless soft plush fabric, the fabric is comfortable and will not cause any harm, children can play with confidence. The bottom of the electronic Tik Tok cactus toy is plastic, so it can stand firmly on the table.

 Perfect Gift: Perfet gift for your kids or friends. This funny toy will definitely make people who receive it laught! It can record what you say and keep playing. Dancing Cactus Plush Toys, Toys for Babies Toddlers Kids 3 Months and up, It can slso as a room decoration. Cheerful music and dancing are very suitable for creating a pleasant atmosphere and for hosting parties. Gifts for 1, 2, 3 Year-Old girls and boys. It is also a nice adults stress relief toy and educational toy for kids.

 Size and Instructions This childhood education toy cactus mimicking cactus toy is made of superior three-dimensional effect knitted fabric, soft and comfortable in touch and will not cause any harm to human skin by playing baby cactus toys with confidence

 Dancing Talking Cactus Toy Operation Process: 1.Long press the left label button of dancing singing cactus toy to record 15seconds at most then press to repeat;3.Press the right label button to play music, press again to stop, press again to switch songs - 120 songs.
Show More
| | |
| --- | --- |
| Number of Puzzle Pieces | ‎1 |
| Assembly Required | ‎No |
| Material Type(s) | ‎Plastic |
| Package Dimensions | ‎34 x 15.6 x 9.8 cm; 160 Grams |
| Manufacturer | ‎HILLSTAR |
| Country of Origin | ‎China |
| Item Weight | ‎160 g |