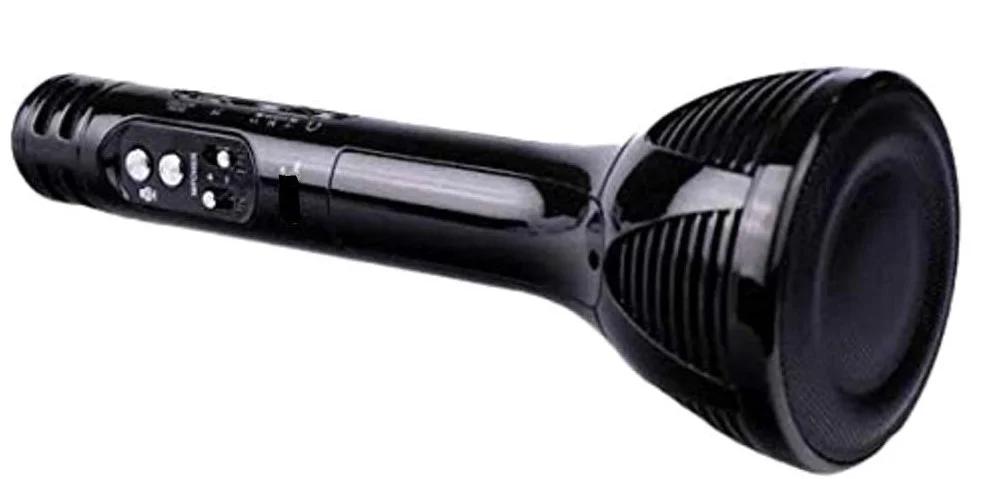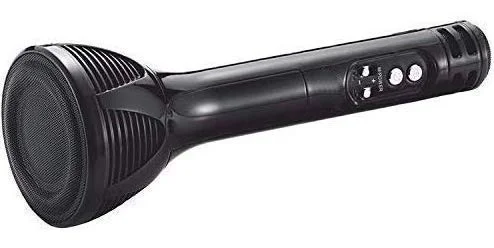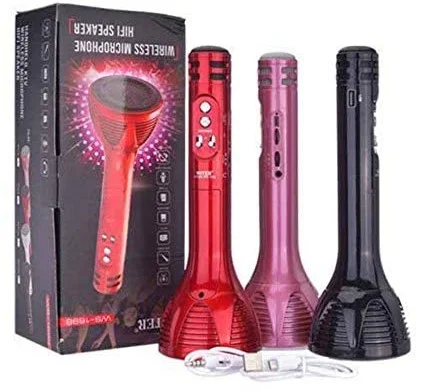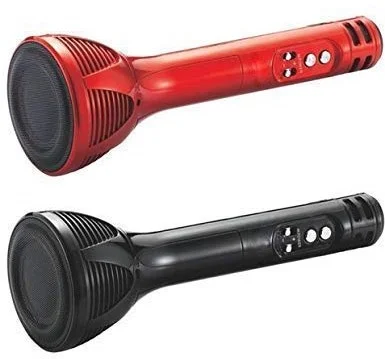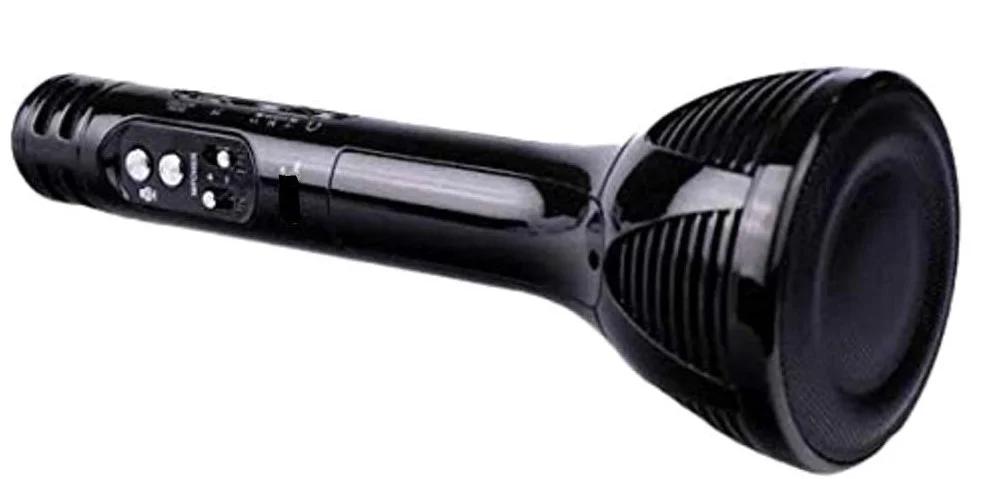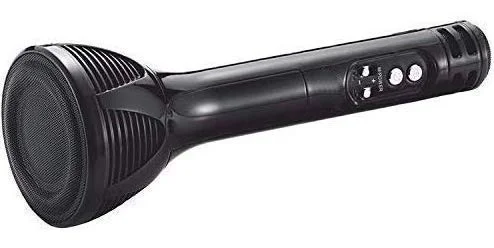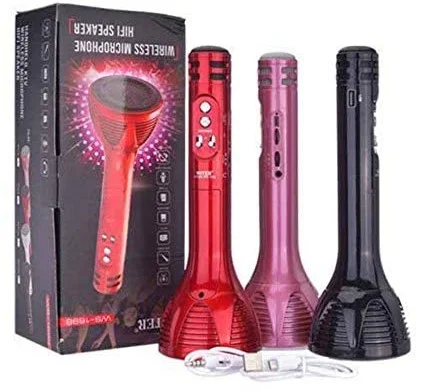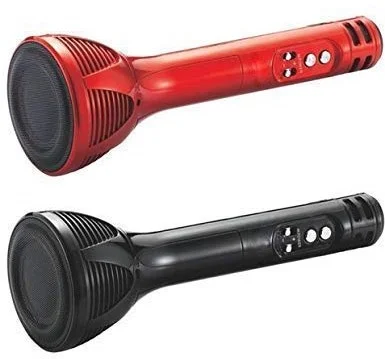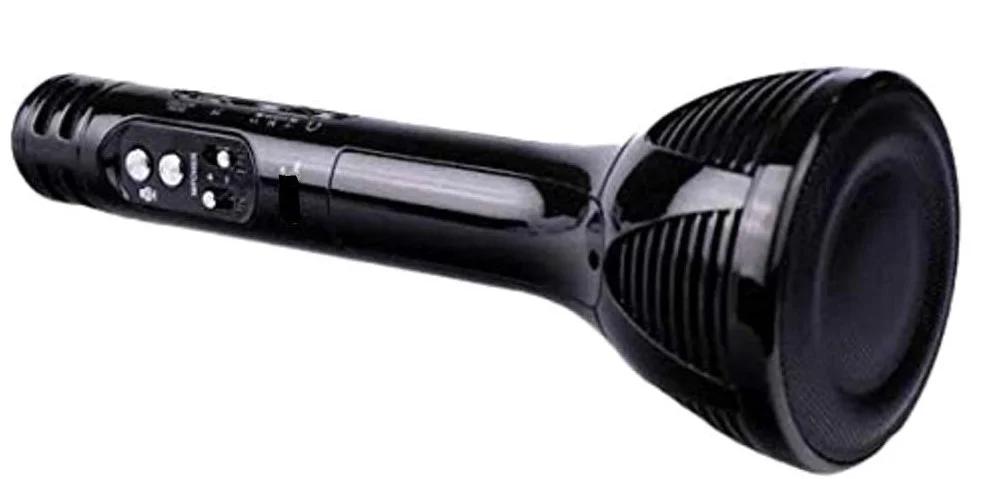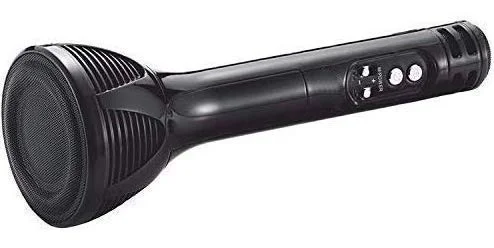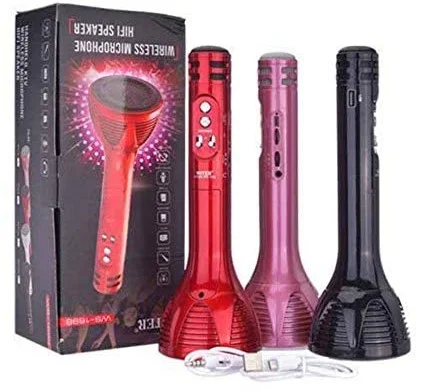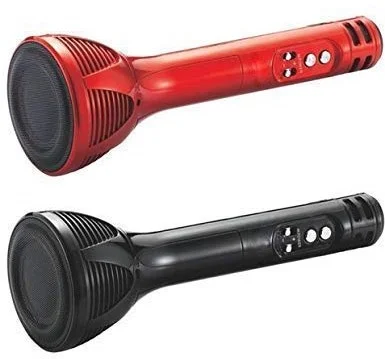 Black WSTER Mic 1698 Advance Handheld Wireless Singing Mike Multi-Function Bluetooth Karaoke Mic with Microphone Speaker with Recording + USB+FM + Selfie Features & Many More
₹ 889.00 ₹1,999
♥ KARAOKE MUSIC WITH HANDHELD MIKE/MIC WITH SPEAKER (BLUETOOTH SPEAKER: Our Bluetooth Speaker with Mike/Mic is the best accessory you can have to set the party going and get them going. It allows you to connect music thru the speaker and all of you can sing along and have a time

♥ AUDIO RECORDING FACILITY: The Bluetooth Speaker with Mike / Mic is compatible to take Audio recording making it a must have for Taking Interviews, Recording Vocal Voice for Competition Auditioning or Recording singing in your voice for your family and friends to enjoy

♥ POWERFUL MIKE: The Mike in our Wireless Mic / Mike with Speakers is powerful enough to be audible at a distance. It is ideal for Seminar where Speakers voice need to be heard. BBQ, family dinner and outdoor party so on; Fit for Singing, instrument Playing, Interviews, podcasting, etc. Can be also used as portable Bluetooth speaker

♥ MULTIPLE FUNCTIONALITY: Wireless Mike / Mic with Speakers has Professional tuning button, high pitch / bass/volume/Accompany/reverberation all of which can be adjusted in the device itself. Featured with the Bluetooth and the 3.5mm audio jack, allow you wirelessly or using the audio cable(included) to connect the unit effortlessly to your smart phones like iphone and android phones, computers, ipads, or tablets for hours of enjoyable entertainment

♥ SPECIFICATIONS: Full Metal "K" Song Microphone Pickup; Capacitive Bluetooth: V2.1; Output Power: 3W*2; Charging Power: DC 5V; Frequency Range: 100Hz to 10KHz; Maximum SPL: About 115dB 1KHz; Echo Sound Reverberation Power Supply: Built-in lithium battery; Battery Capacity: 1800 mAh; Battery Working Time: 3 to 5 hours.
Show More
| | |
| --- | --- |
| Brand | ‎Kawna |
| Manufacturer | ‎MADE IN CHINA |
| Item Weight | ‎400 Grams |
| Batteries | ‎1 Lithium Ion batteries required. |
| Hardware Platform | ‎PC, Tablet, Smartphone |
| Compatible Devices | ‎Smartphone |
| Special Features | ‎Volume Control |
| Mounting Hardware | ‎SPEAKER, AUX CABLE, DATA CABLE |
| Number of items | ‎1 |
| Microphone format | ‎with Microphone |
| Power Source | ‎Battery Powered |
| Cable feature | ‎Without Cable |
| Signal-to-noise ratio (dB) | ‎100 dB |
| Connector Type | ‎USB |
| Material | ‎Metal |
| Manufacturer | ‎MADE IN CHINA |
| Country of Origin | ‎China |
| Item Weight | ‎400 g |